Compton Children's Academy Established in 2017
Compton Children's Academy was Established in 2017 in the heart of the magnificent Centreville community, Fairfx and serves the surrounding areas. CCA is dedicated to providing a proven robust curriculum as well as exceptional care for infants to school-aged students, with safety and security as our cornerstones.
Offering Infant, Toddler, Preschool, and School Age Programs in Centreville, VA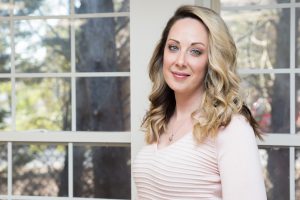 A Letter from the Director
Dear Prospective Families,
At Compton Children's Academy, we pride ourselves in the close-knit community we have established. When you walk through the doors of CCA, you will be greeted by a warmth that is reminiscent of home. Our center is a safe haven with a family atmosphere that includes strong values of care and support. We understand the importance of developing bonds with our families in order for each child to receive the most out of their education.
At Compton Children's Academy, we provide a home away from home where your child is free to be whoever they wish to be. Creativity is always encouraged and differences are celebrated. Every child should be made to feel that they are special and they can do anything they put their mind to. I would like to invite you to open a world of opportunity for your child by joining the CCA family.
Sincerely,
Charissa Shulsky
Executive Director
Compton Children's Academy exists to provide a warm, safe and caring atmosphere in which you the parent can have a confident peace of mind that your child is being cared for with the intent focus on his/her welfare and education, in which your child's learning experience is one of excellence.
We have a secure video service for our families, Watch Me Grow. The Watch Me Grow cameras allow authorized families the ability to access an open-door-policy online. You can check in on your little one from your mobile device or desktop to view real-time HD streaming video of their classroom.
"Charissa Shulsky is an exceptional Director. We have had our children under her supervision for years and we are beyond satisfied with all she has done for our children. She has an impressive natural genuine care for children and she also possesses strong leadership skills that have always created an excellent environment that is safe, healthy, fun and educational for our children. She is not only a patient, loving, fun, tender individual who is able connect with all children of all ages but she is also a strong leader for her team. She diligently works with her staff and parents to ensure the best quality of care for the children under her care. As parents, we have always been impressed with her excellent organization skills,  her innovation, responsibility, strong work ethic, reliability, strong communication skills and her passion to always ensure that the children under her supervision have the best possible quality of care. We are grateful for all Mrs. Shulsky has done for our children."
Dana and Philip Gibson
"I love everything about this school. The staff are AMAZING! I know my children are in great hands when they are here. The center is the best in the area. The live video feed helps me keep an eye on my little ones and the pictures and updates throughout the day keep me informed. I have 3 little boys who attend the school, they started here at the ages of 4, 3, and 6 months. The amount of knowledge that they all three now have is beyond impressive and it is all thanks to the curriculum and wonderful staff at Compton Children's Academy. My children know the ABC'S, how to count to 20, all the shapes, the planets, animals, continents, and much more! They are learning English, Spanish, and American Sign Language here. My children are more than prepared for Kindergarten. The is a love for learning at this school, and the staff always exceeds my expectations. There is monthly field trips, end of the month study nights where parents come to see what their children have learned, holiday parties which the staff goes all out for, picture days, and an exceptional summer camp. You know your child is receiving the best everything at this school from the education to how compassionate and caring the teachers are. My boys love Compton Children's Academy and as a parent I know I am giving my children the best. Thank you to everyone at Compton Children's Academy!!!"
Tiffany Ramirez
"I have an 8 month old who's first experience in daycare has been with CCA. He absolutely loves it! Tons of activities and different crafts. He loves the teachers and was very quick to become accustomed to the routine. The individuals who run the facility are amazing as well. I was very surprised to hear that it has only been open for 2 years, but the director has an amazing amount of experience. And her reply of wanting to open her own facility being that it's because many places are not putting the love and care into the children really touched my heart. Hey have live feed cameras and send out daily reports which keeps me in the know. I absolutely love the experience I have had with them! Would recommend to anyone looking for a amazing center with great people any day!"
Ashley Patrick
"This place is absolutely amazing! They are the cleanest facility and have tons of age appropriate toys in each of their classroom. The kids are allowed to get messy and explore which is how they learn best! The ratios are maintained and my son loves his teachers. We were on vacation counting and my 2 year old son started talking about his teacher. It made my heart so happy that he has built relationships with the people who spend most of the day with my pride and joy."
Jessica Wheaton
"CCA is an amazing daycare facility! We have been part of the CCA family for 2 years now and we absolutely love it. I have three kids there now a 6 month old a 3 year old and a 7 year old. My kids wake up in the morning excited to go see their friends and teachers. As soon as you walk in you feel so welcomed and loved by all of the staff there! This place truly feels like family they go above and beyond to make sure to meet your needs. I highly recommended this daycare to all the parents out there, the teachers do such an amazing job. This place give you a peace of mind knowing your kids are safe and are being well taken care of. Charissa Shulsky does such an amazing job of being on top of everything and making sure everything gets done like it's supposed to."
Karla Laos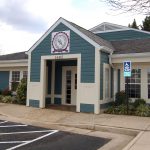 Compton Childrens Academy
14415 Compton Village Dr
Centreville, VA 20121